When I rebuilt my front porch, I used treated 6 x 6 columns and built it more like a modern deck. The columns were attached to the structure and the Ipe decking went around them.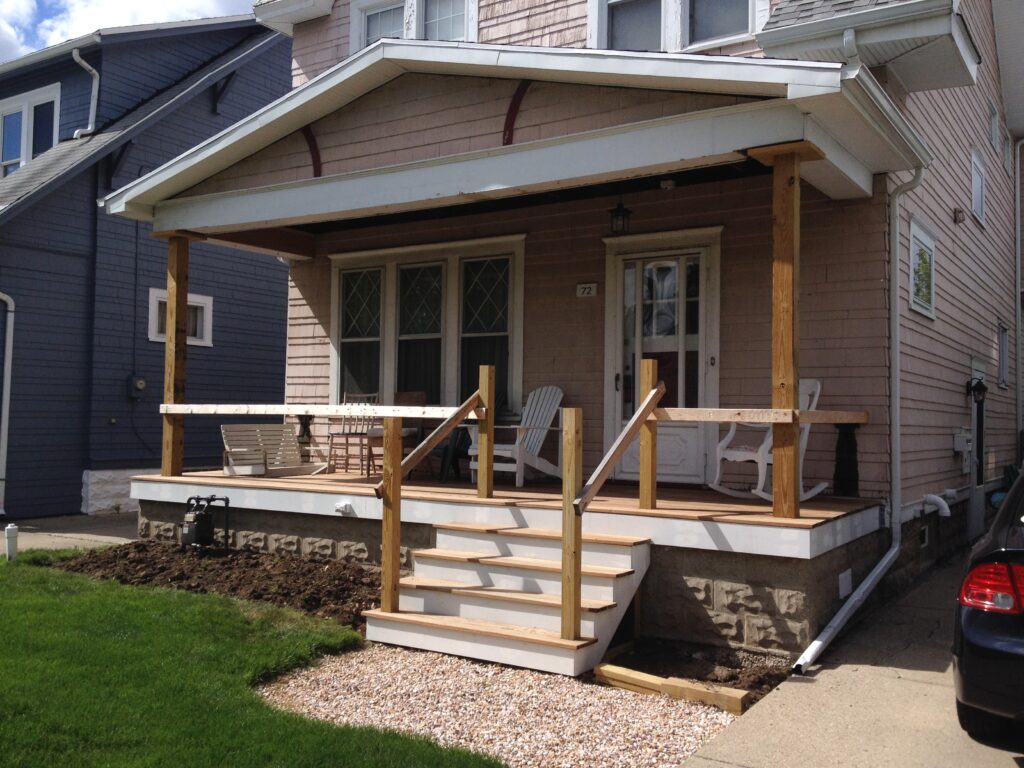 This wasn't the look I was going for ultimately. I wanted a much wider tapered box column, different from the original shingle style columns, but designed after others in the neighborhood and visually connected to the box beams at the top of the porch.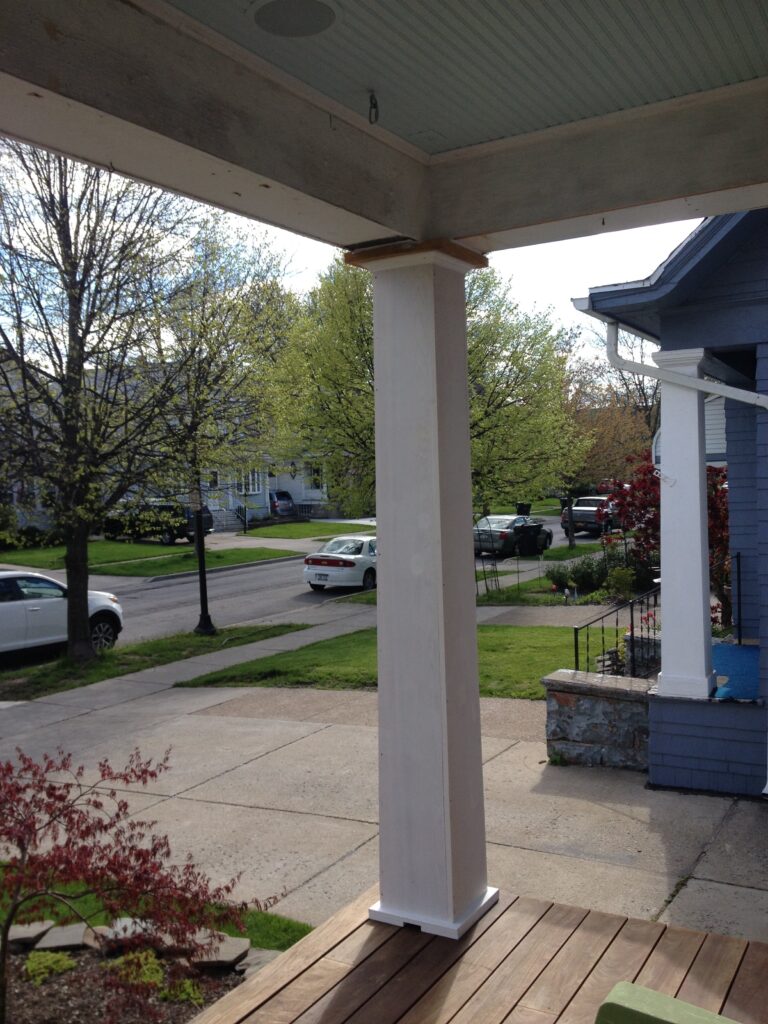 My faux box columns are made out of primed and painted cedar 5/4 x 12 planks. The base is two layers of Azek brand cellular PVC 1 x 12 built up around the inner 6 x 6 with a small vent to let the inner structure breath. I filled this little notch with a piece of blue scrubby pad cut to fit which serves as a filter to keep bugs and debris out. Not pictured is some treated blocking to brace the box around the inner supports and allow for better railing attachment.