This bathroom was never about looks. However, when we arrived on the scene it had a hole where a medicine cabinet should be and the shower leaked into the basement.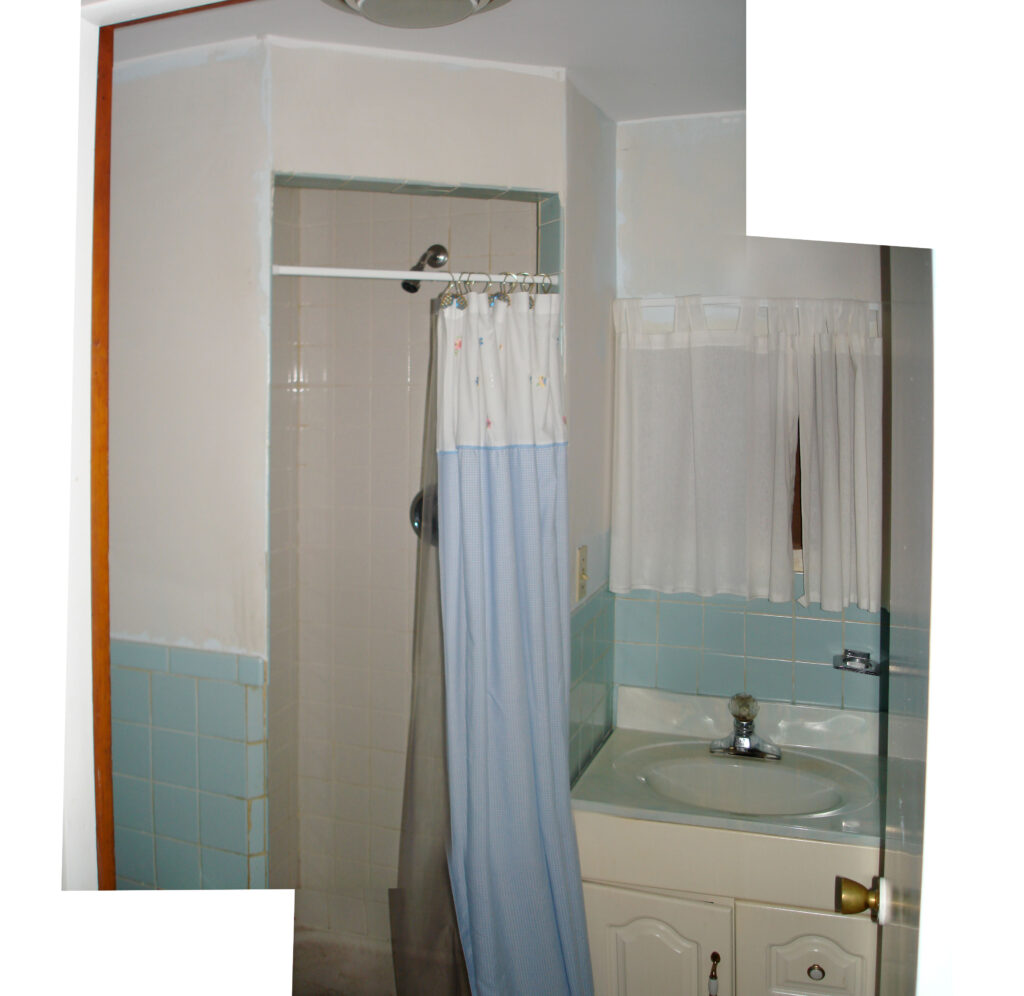 I happen to know that like many in the peak baby boom era of our town, the former owners of this house had nine kids. I'm sure they were short on time and money, and were happy to squeeze an extra full bathroom anywhere they could.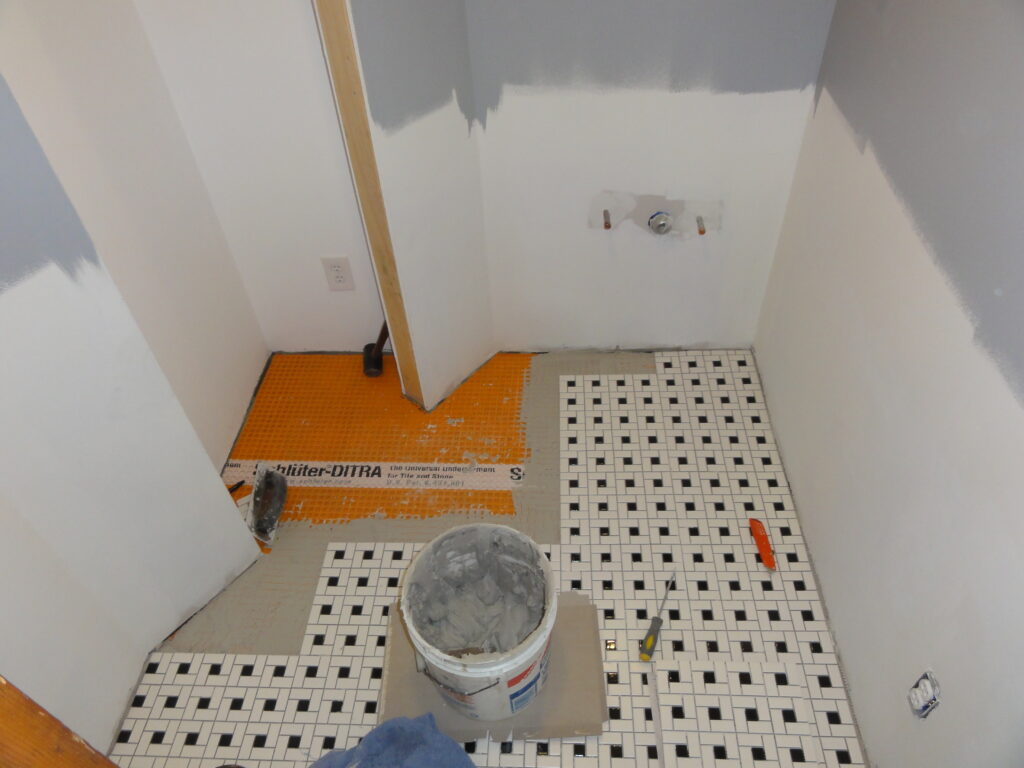 In this project I really had time and resources to overdo everything and took full advantage. I used it as an excuse to learn and practice a lot of new skills. I honestly wanted to get it into the reader submitted issue of This Old House magazine. I didn't make it there, but I could've been a contender! The period medicine cabinet was a perfect match found on Craigslist. The pedestal sink and hardware are new fixtures from the Kohler Bancroft series. I swapped the 60's hollow core door for a two panel reclaimed door that matched others in the house, first filling the lockset and flipping the hinge side.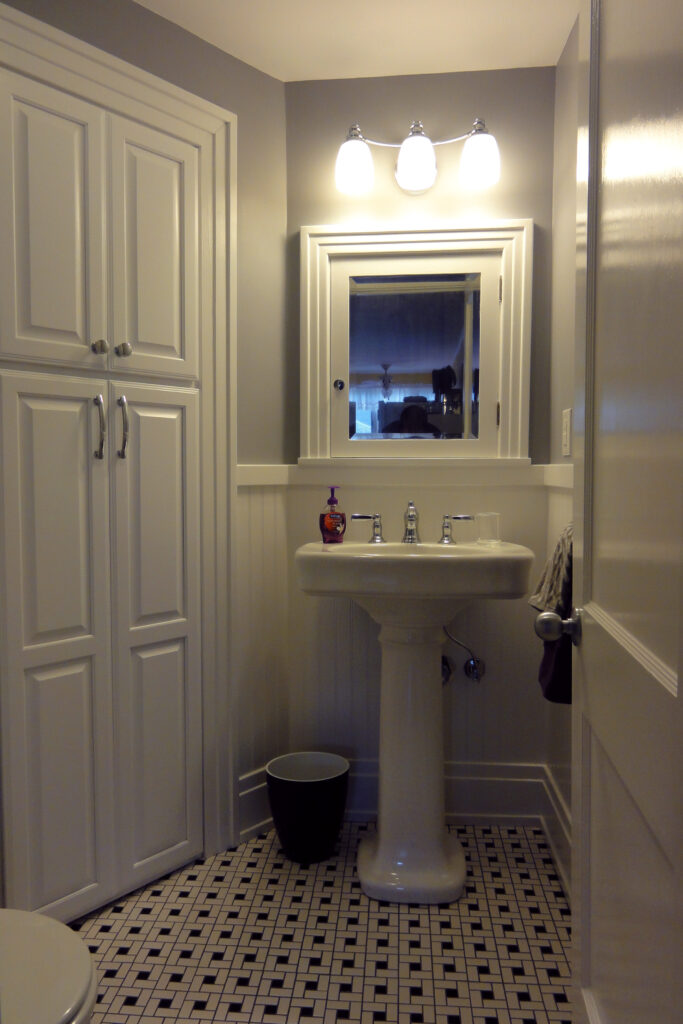 I took a cue from the corner shower in the old design and created a broom pantry/linen closet. To achieve the look of an old built-in, I ordered a custom face frame from a kitchen cabinet maker, and set it into a door opening. I regret not taking better care to select a simpler door style that better matched the rest of my design, but it really adds much needed storage to the downstairs of this house.