This old garage was sinking into the ground and had some minor sag to the roof on one side as a result. My main focus in the first stage was to repair the sill and straighten out the walls as best as I could, and then put a new roof on. I'd also like to open up the door the original opening height.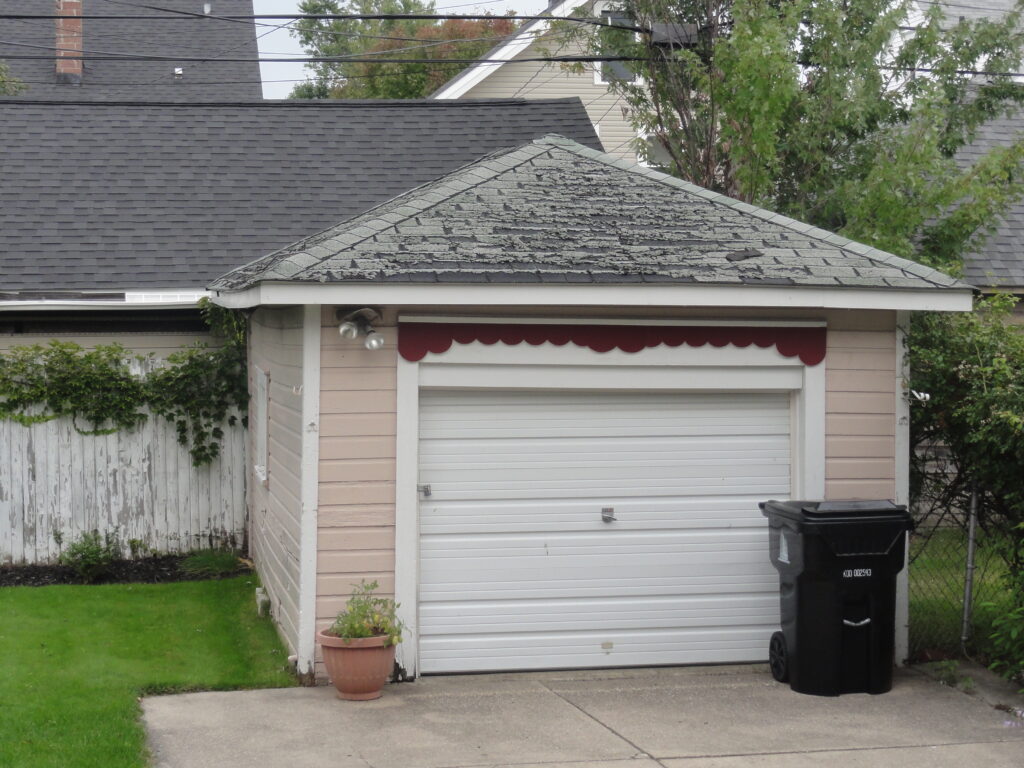 Tearing the roof off into a small rented dump trailer revealed original tongue and groove sheathing under three layers of asphalt shingles. The weight of the old material alone was enough to put serious strain on the structure. Luckily there weren't any major leaks.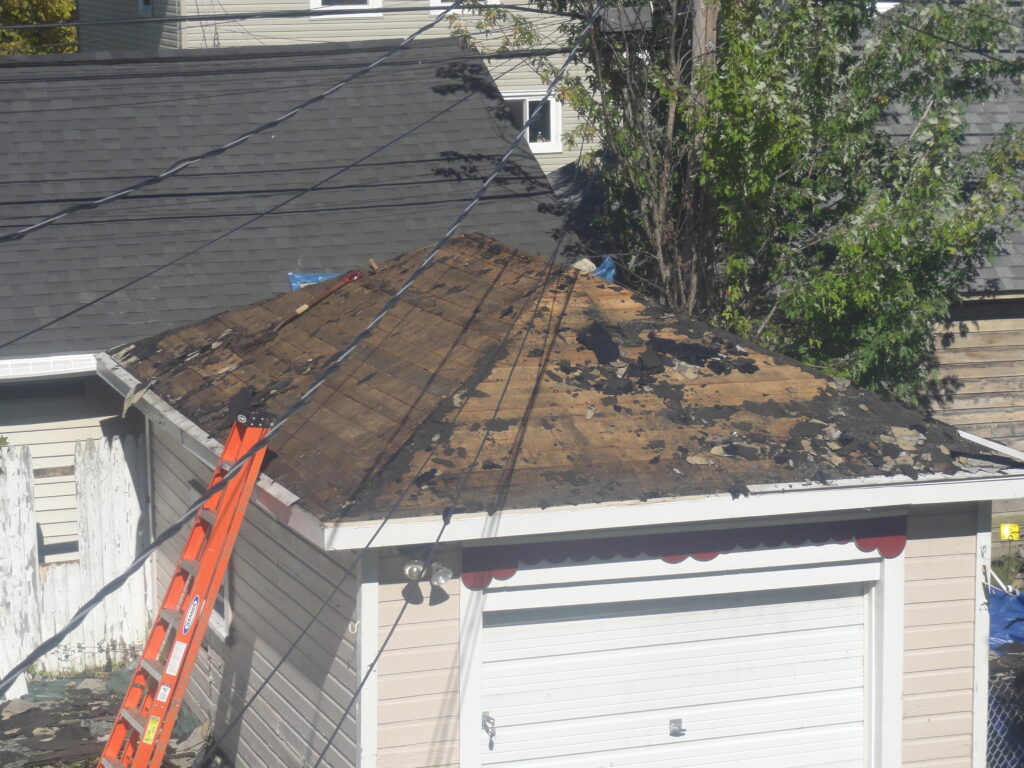 Once all that weight was off the roof, we could repair the sill with treated wood. Using bottle jacks and a temporary beam bolted to the wall studs just under the original loft of the garage we leveled and straightened one side at a time.
This garage would have been originally built with a dirt floor or wood platform floor circa 1920. At some point in the mid twentieth century, a concrete floor was poured inside the garage. The concrete pad went around the studs however, and instead of sitting on a sill plate, the walls just sank into the dirt.
I fixed this by building a new treated sill on each side wall with vapor barrier tape resting on top of the foundation pad and attached with TapCon screws.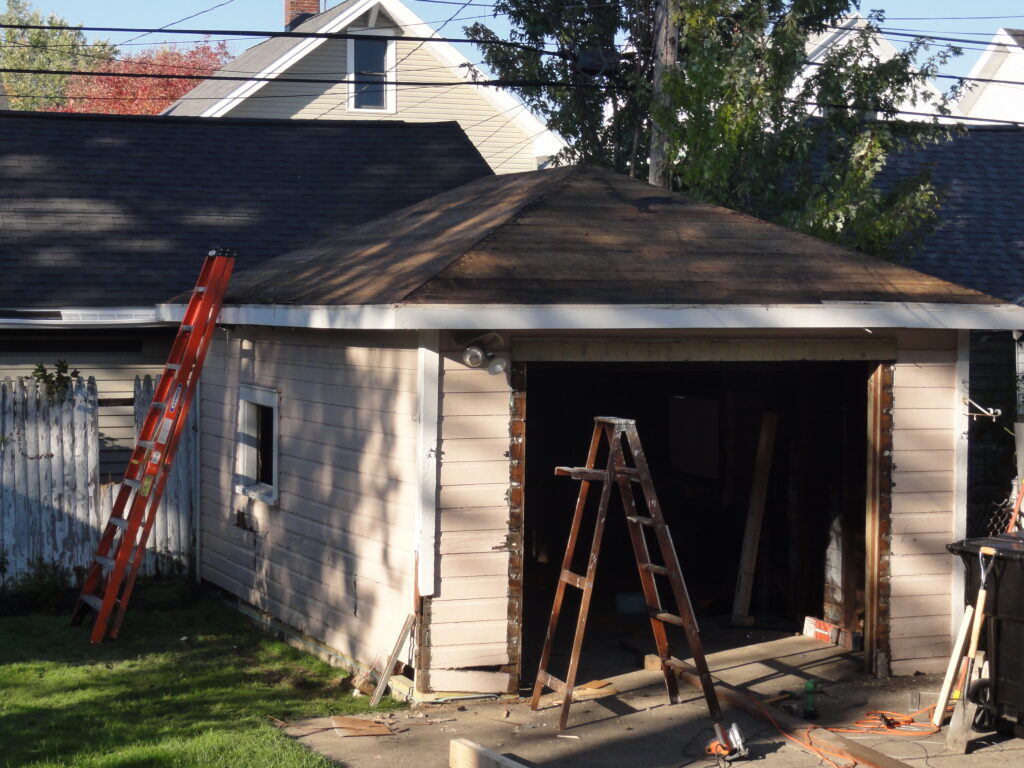 Most of the bow is gone from the siding and roof now, and while it looks pretty rough this was still worth saving. A new garage would require much more in material costs (my labor is free since I'm doing it myself) and updated requirements as to the location on the lot, setback, etc.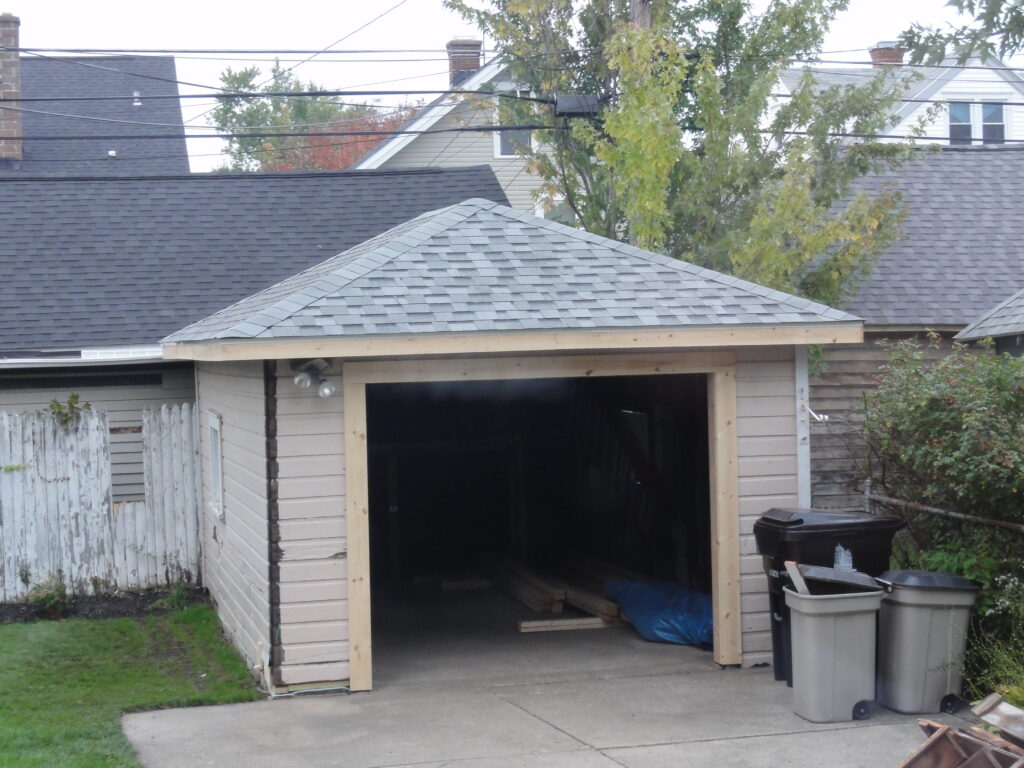 The new roof and new facia trim are on and the door opening is trimmed out to its original height. Some siding needed to be repaired or replaced and a new coat of color matched Benjamin Moore paint was applied after window restoration including a new/old sash from Buffalo ReUse.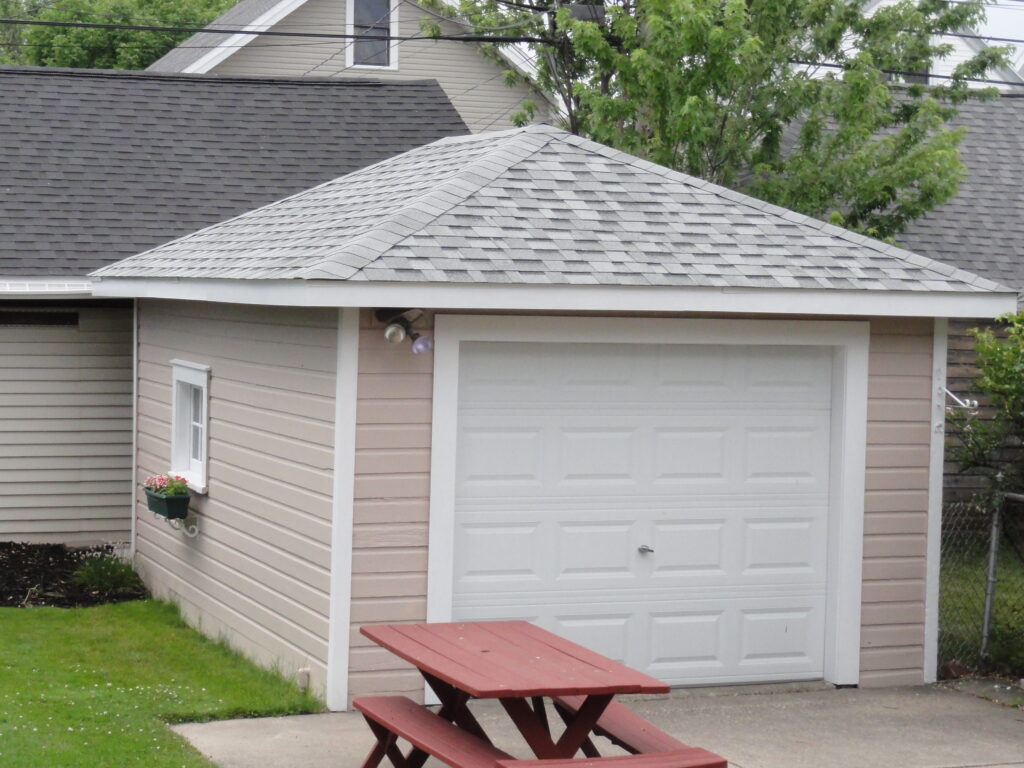 Eventually I gutted the inside of the garage and installed a new storage loft. The original loft was too low to accommodate an overhead door, so the previous installer lowered the door opening. I built a new loft resting on the top plates of the walls and was able to fit my new six foot door.
The garage was partially paneled with luan plywood from old Alcoa Aluminum shipping crates from a nearby Curtiss Wright airplane factory. The original homeowner may have worked in the factory which employed thousands during World War II, including my grandmother.