The design of the railings started out largely based on a combination of several houses in my neighborhood. This whole job being a "repair and replace" on my own house, I am taking some artistic license that I won't get into here in the spirit of historic preservation.
I got the idea for the alternating pattern of narrow and wide balusters from an arts and crafts house I saw in the background of a movie.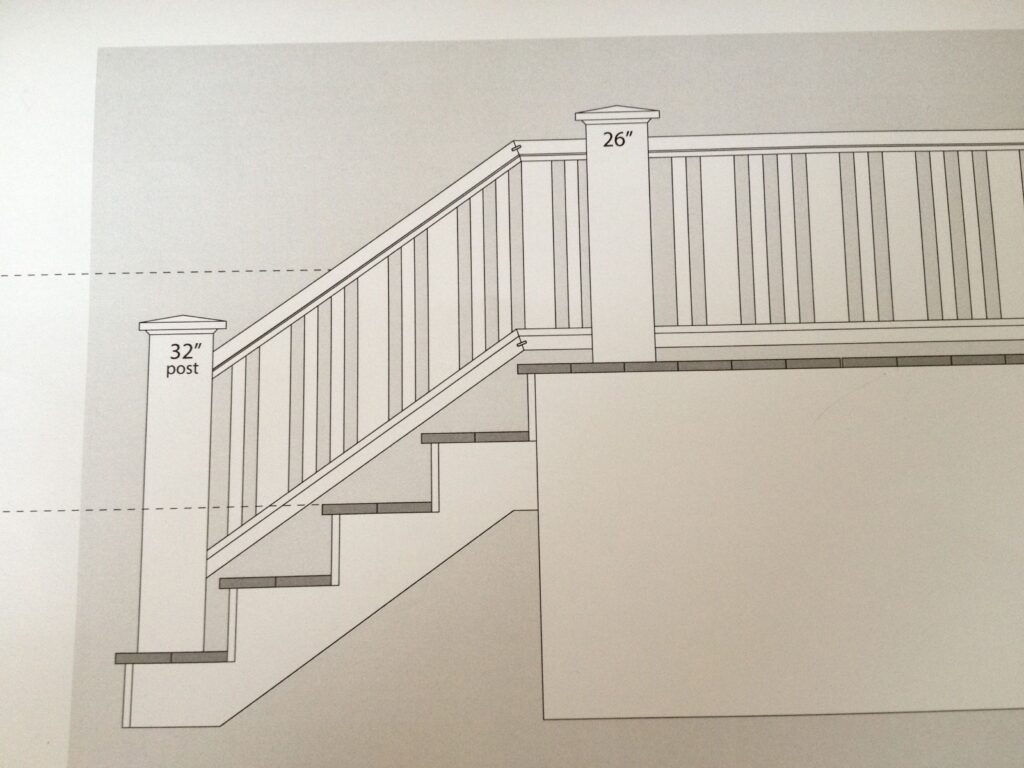 With a clear plan and scale drawings I mass produced the parts of the railings from cedar 2×2, 2×4, and 2×6 lumber. To layout and assemble the railing sections I used a method I found in a This Old House video where elastic is stretched to scale the pattern.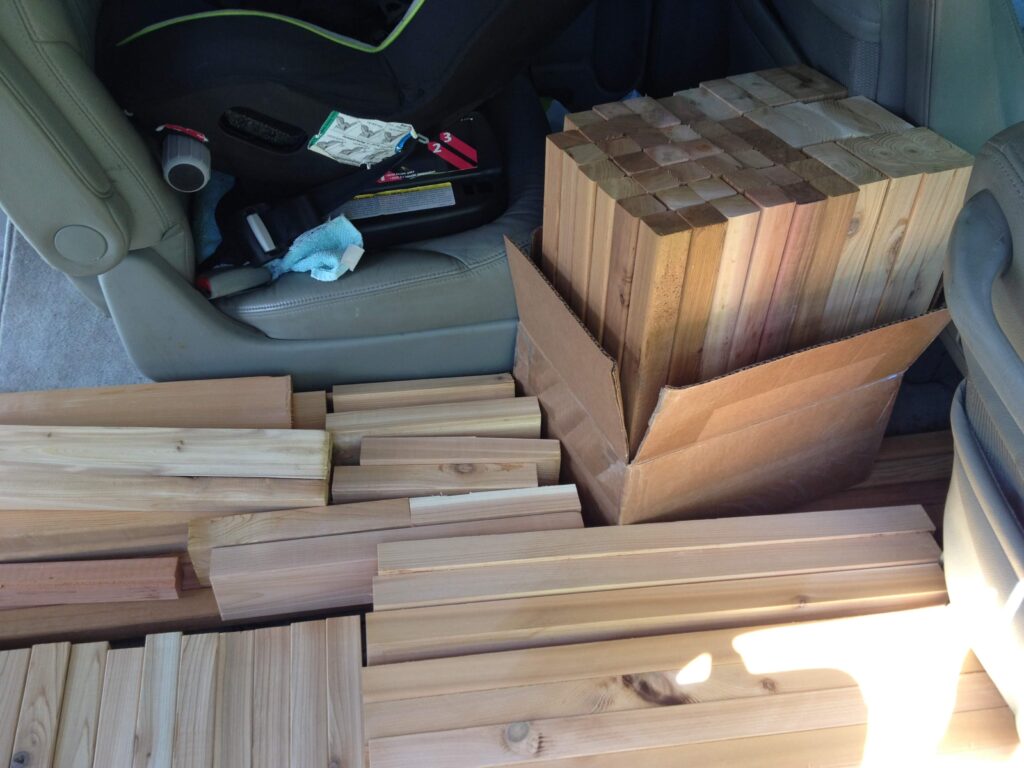 The stair railings were a little different. In order to get the angle and placement just right I stick built them in place after installing the top and bottom rails.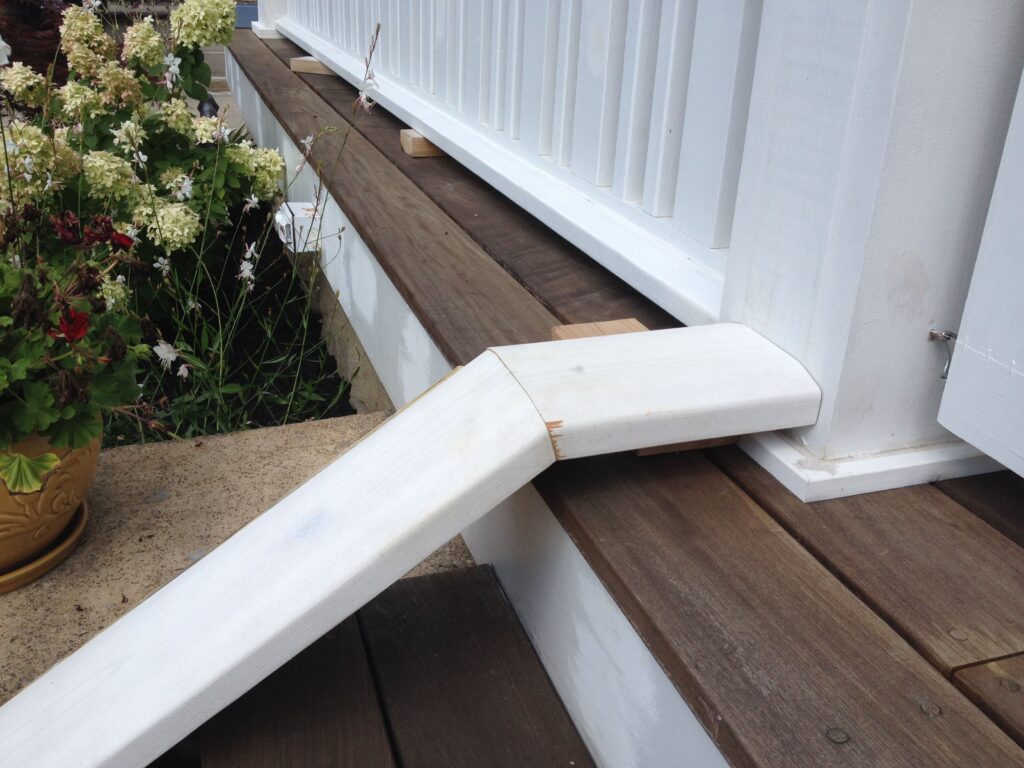 The upper post is set back from the top stair and the bottom post is on the bottom stair. The new columns are a little narrower than the old ones, but they are centered on the box beam above. The foundation was rebuilt years ago to replace what would have been small piers and is also based around the old wide shingled columns.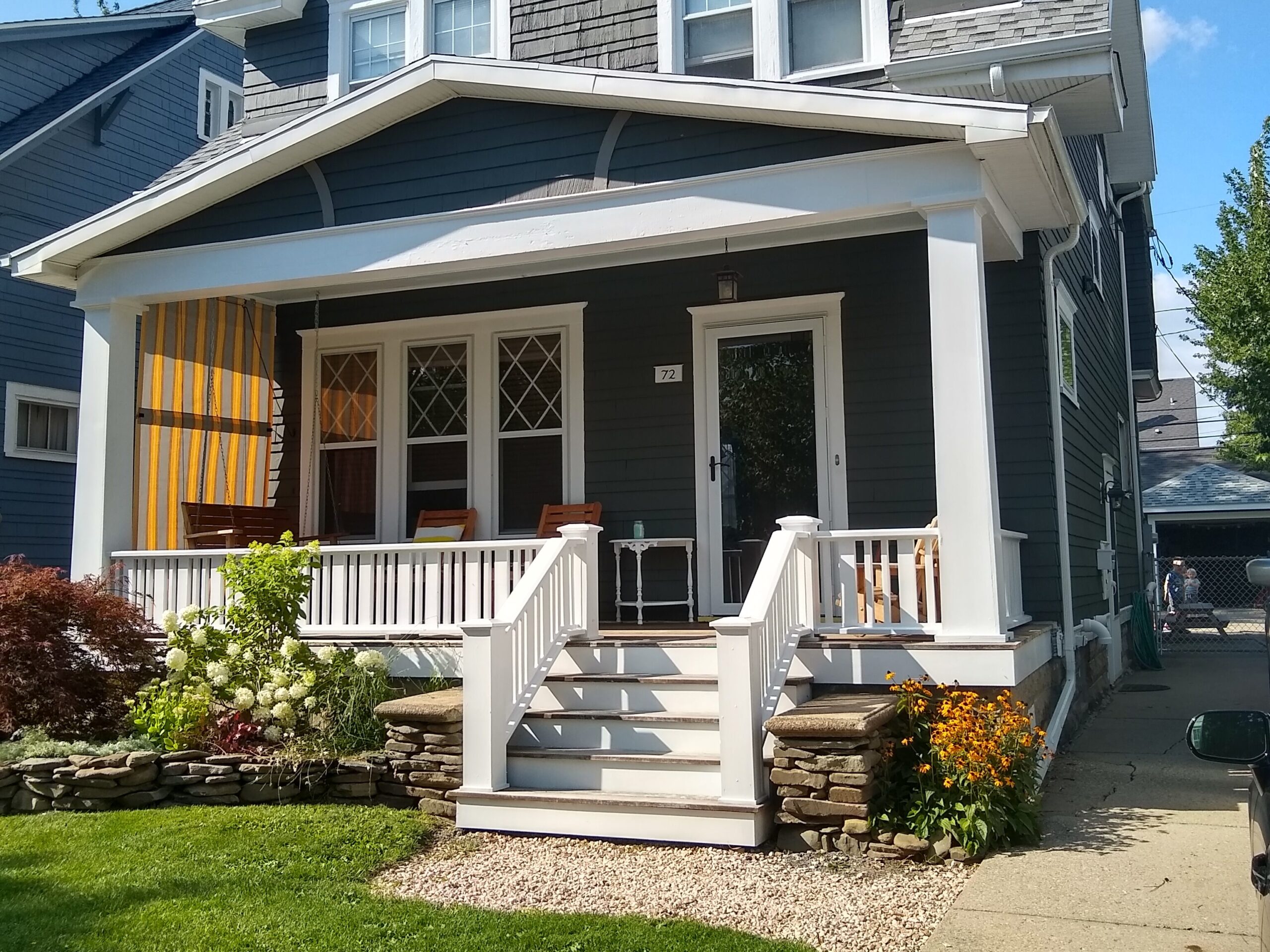 The finished product looked so much like my initial PhotoShop mockups I almost couldn't believe it. It's possible to use premium traditional materials that will last decades, and looks better than cookie cutter vinyl or treated wood.