The original primary bedroom in this house was subdivided into two very small rooms. One of the rooms had no closet, and the other had a small closet in the corner creating a small "L" shaped room. The task at hand was to open it back up into one room and create a new larger closet that blended in with the style of the house.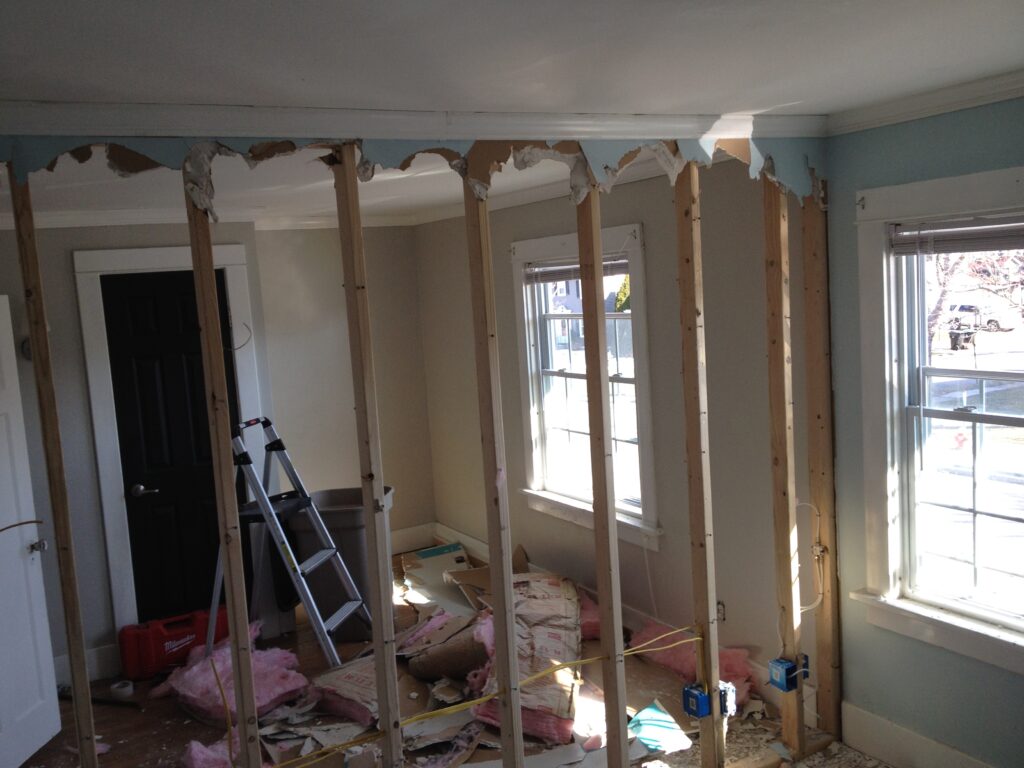 Fortunately the dividing partition was built in a fairly noninvasive way and removing it wasn't too destructive to the original floor or plaster.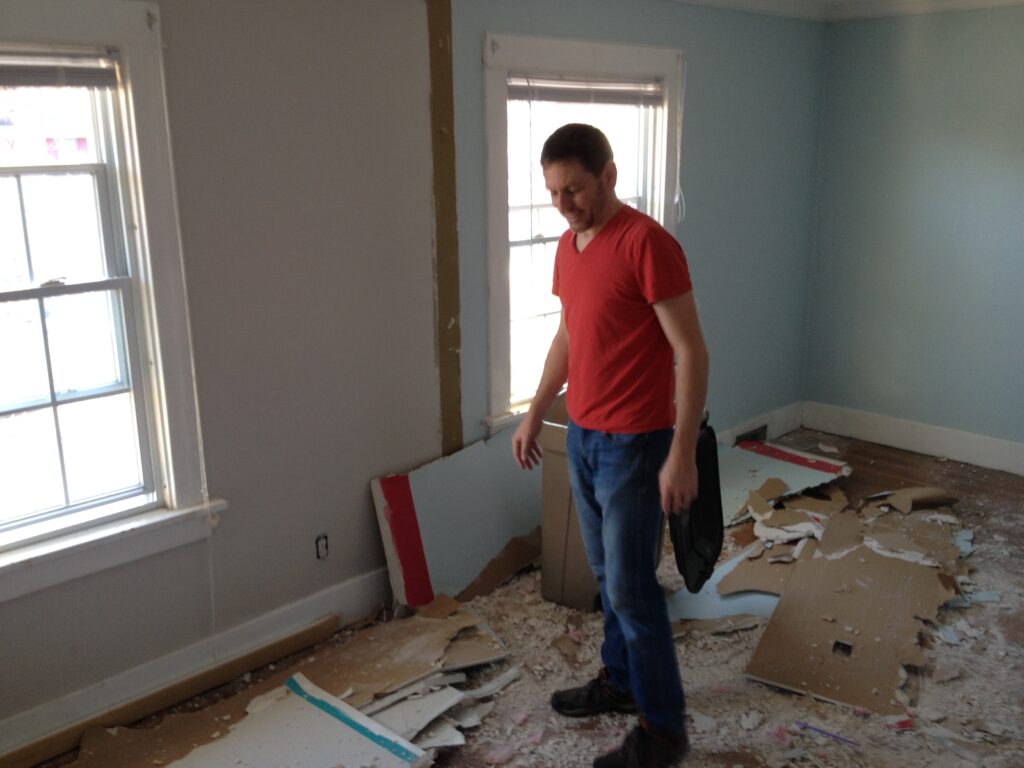 For the closet I decided on a custom pocket door installation in a 2 x 6 wall to allow just enough depth to wire lights, switches, and outlets on both sides. There's a lot happening in this one wall, but I wanted to pack as many updates into it without disturbing the rest of the room or feeling like an afterthought.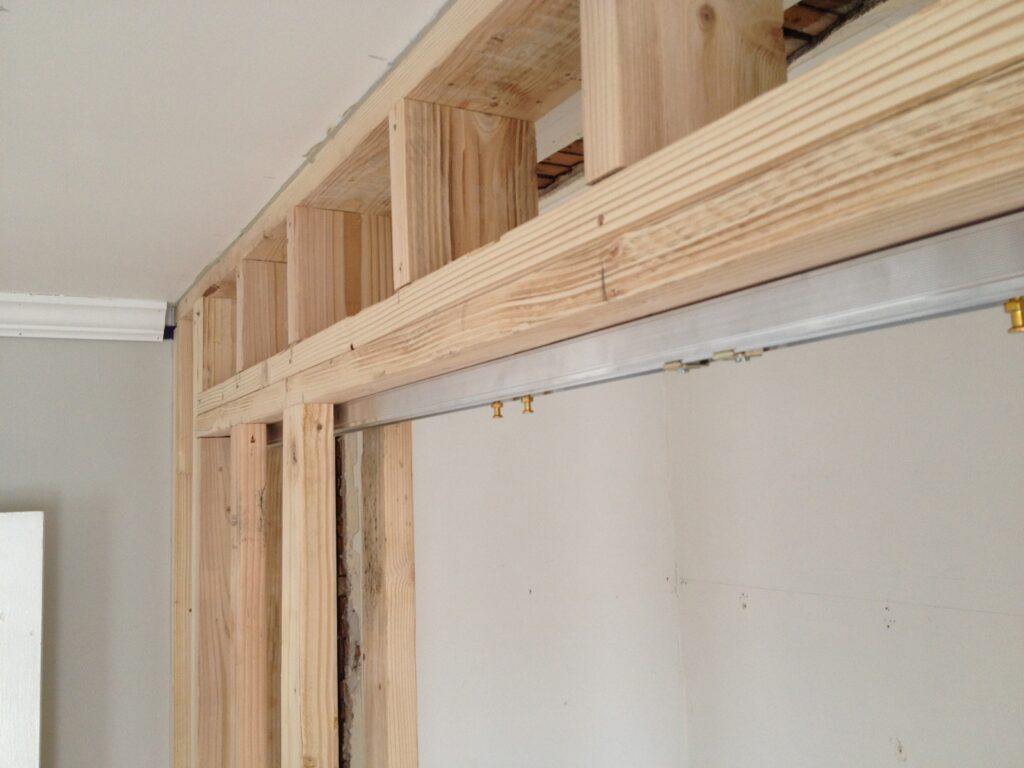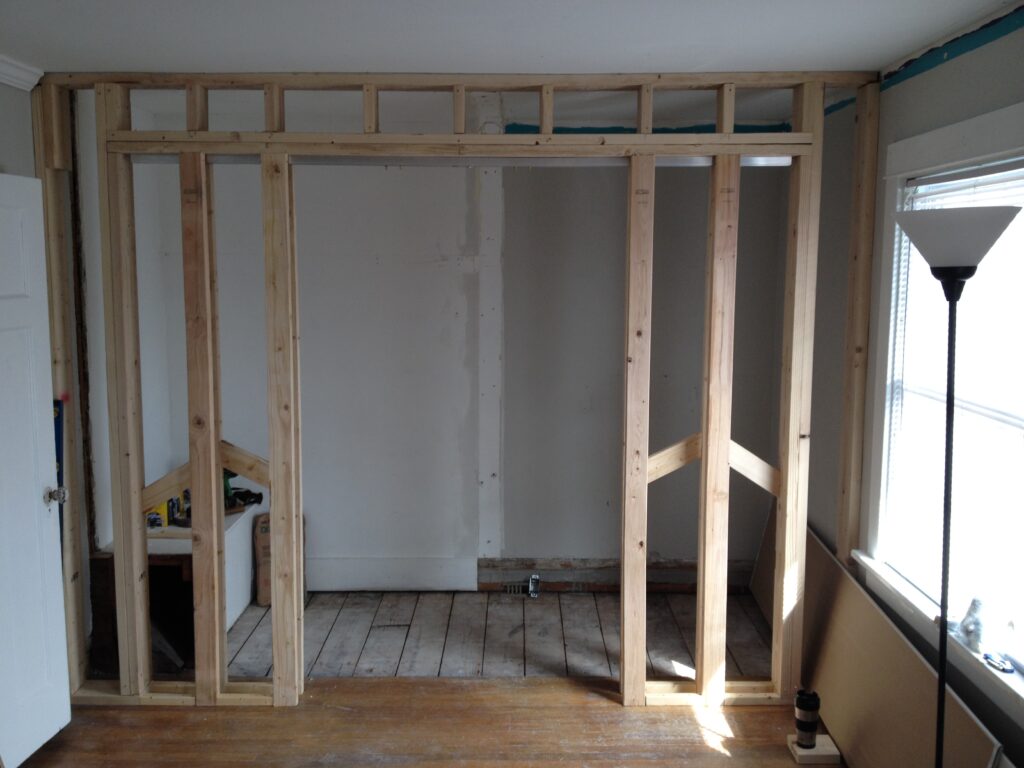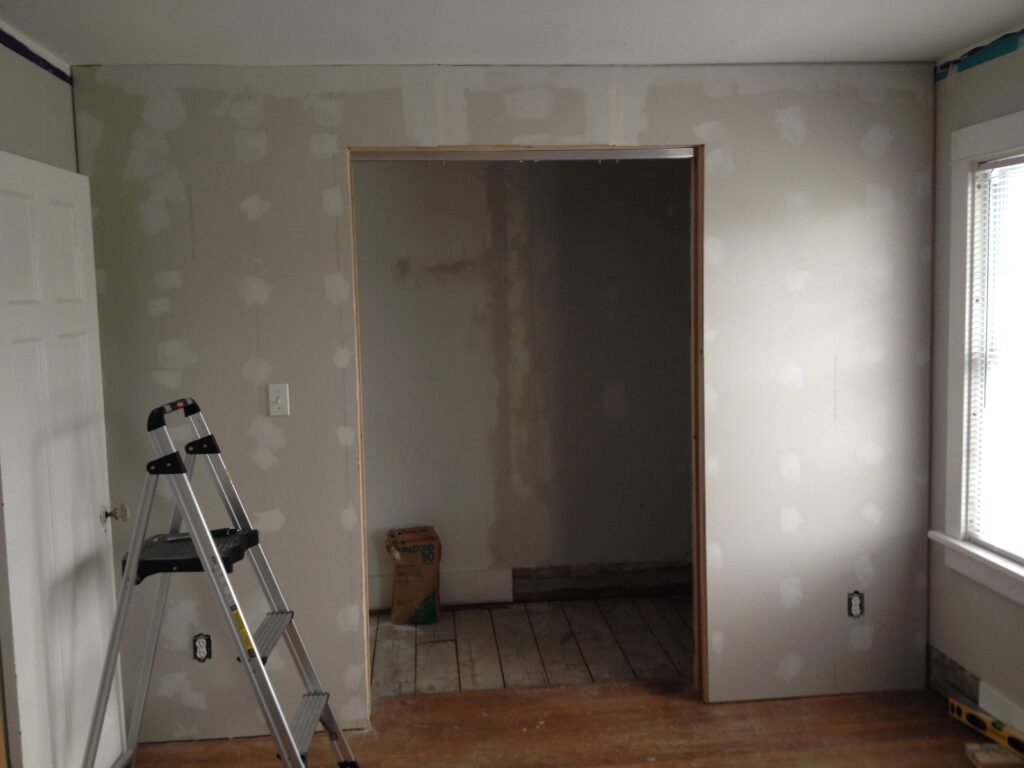 The new doors are solid wood with oak veneer finished in ebony stain.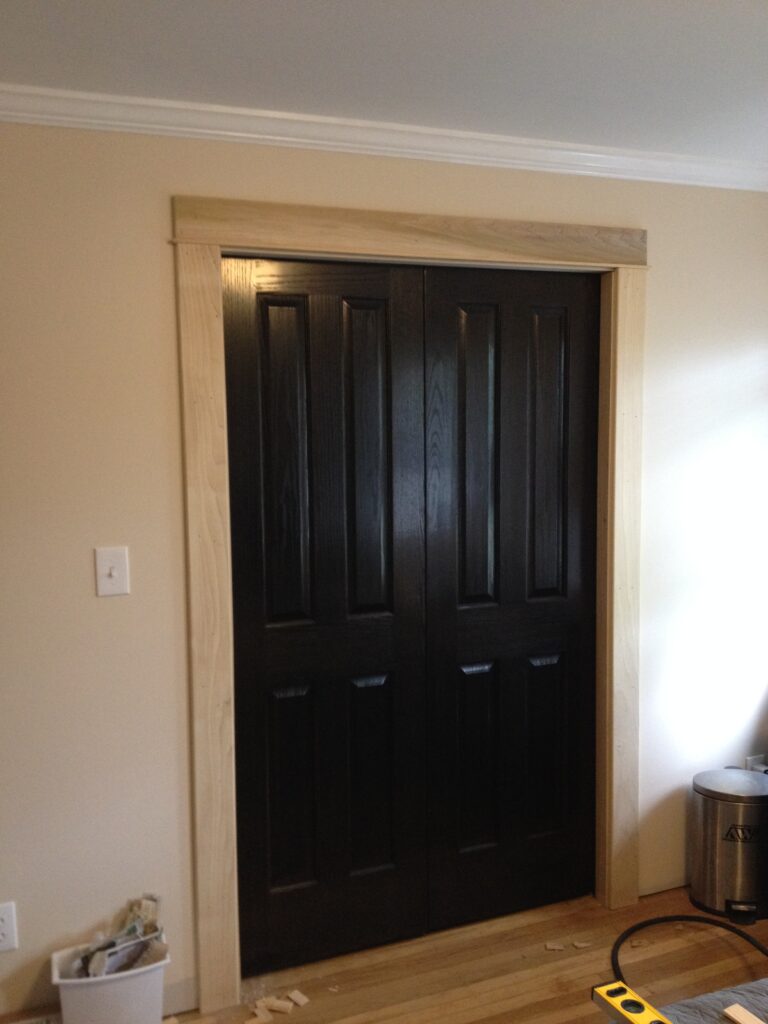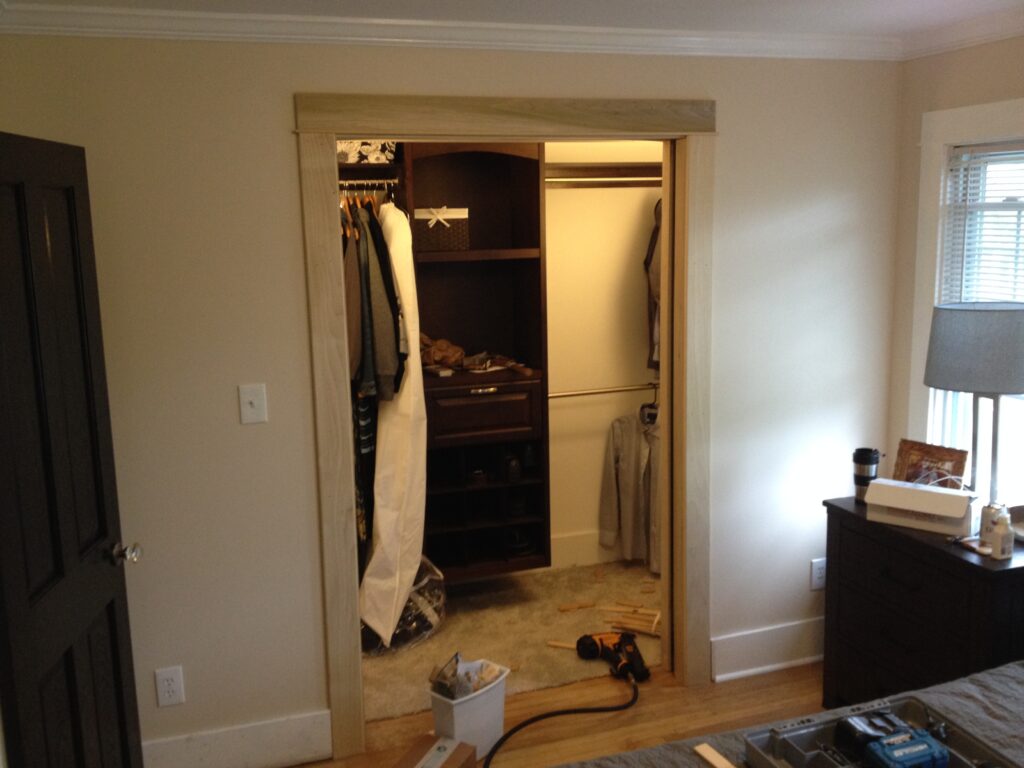 I installed a ready made closet unit, but added some custom trim and additional hooks to make it fit the space. It's a bit shallow for a walk-in but pretty luxurious for a 1920's American four square house.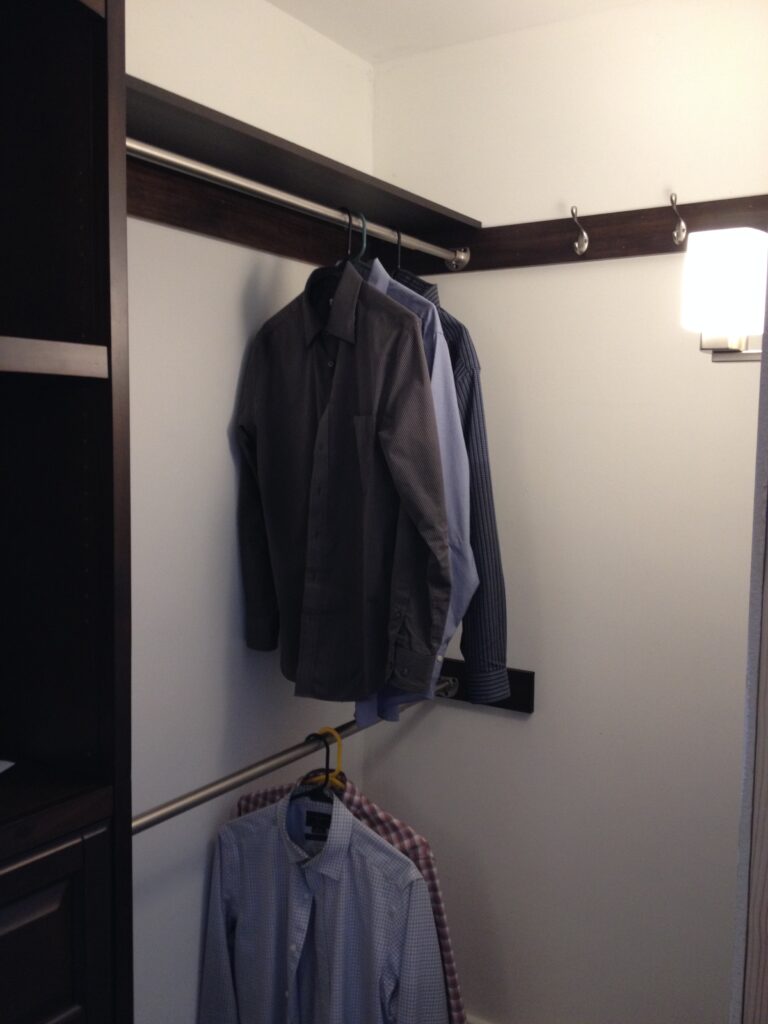 I turned the entry to the second small bedroom back into a small linen closet facing the hallway, as I suspect it was originally laid out when the house was built.