This project called for increased storage in a large bedroom suite. The only closets were in the bathroom, but the large mid century bedroom was a blank canvas.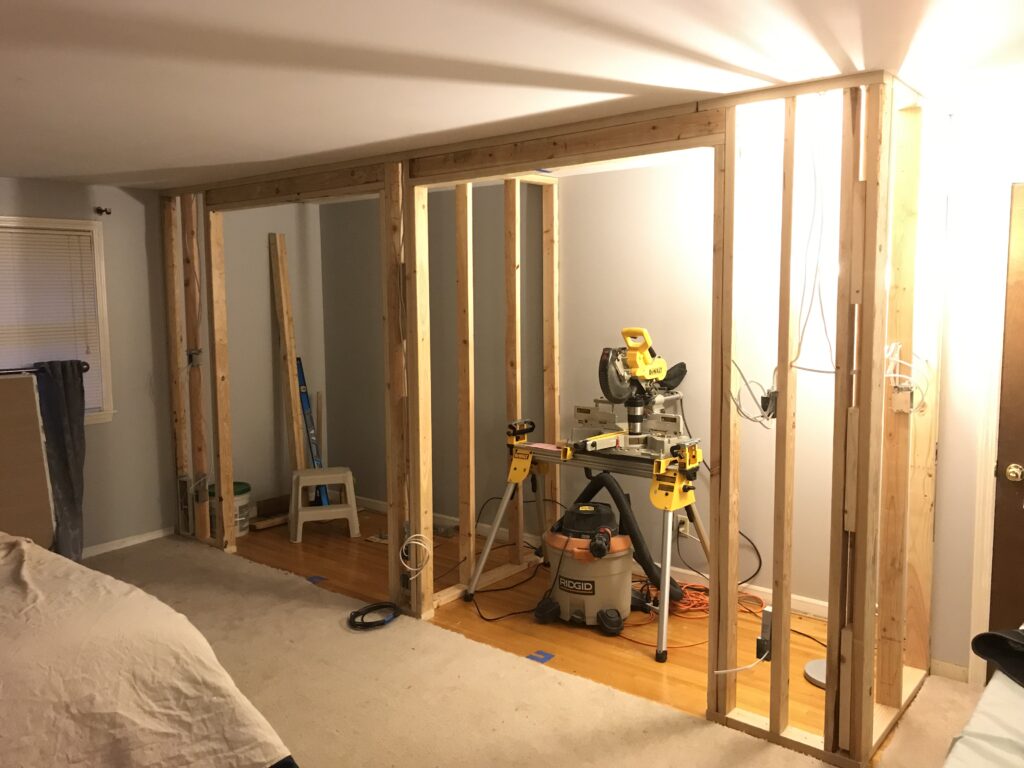 There was enough space to frame in two modest sized walk-in closets with room to spare for a full king sized bedroom set. Pocket doors maximized space in and out of the closets.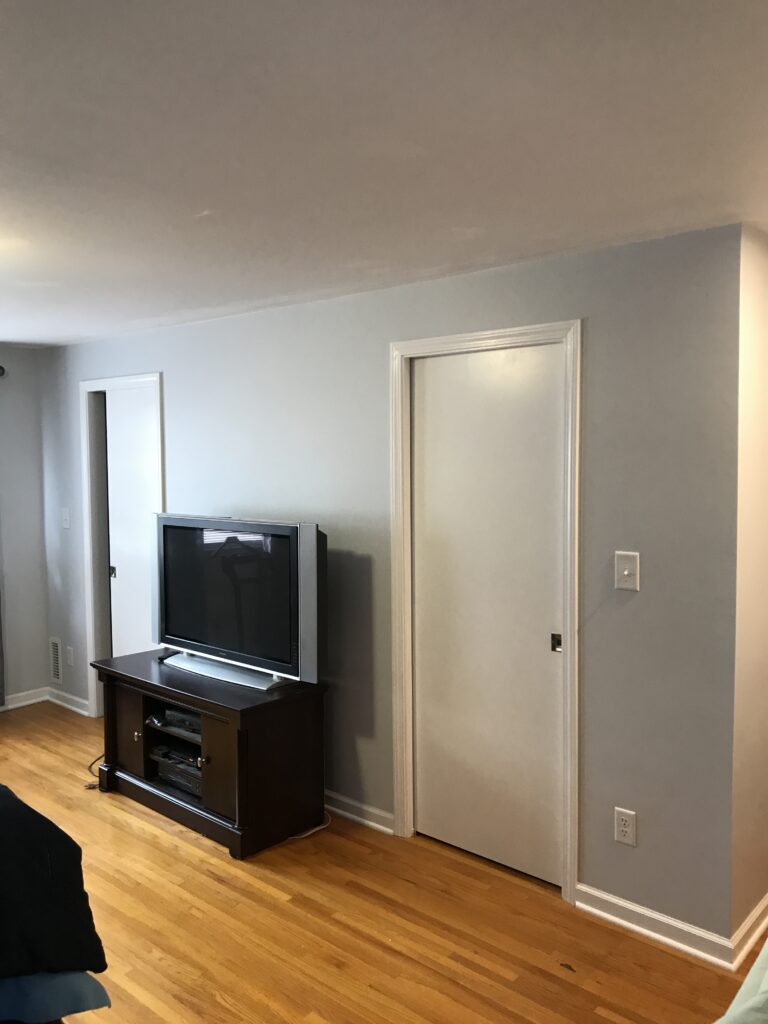 New lighting and electrical outlets were able to be added to existing circuits for increased convenience.